Podcast 22: Top 10 Guitar Secrets!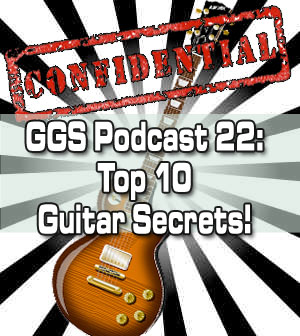 http://www.guitargodsecrets.com – In this latest PODCAST episode, I'll reveal the insider secrets that won't just make you a better guitar player, but a performing one too!
We'll talk about what you need to know to take your guitar playing out of your bedroom (or garage) and in front of a live audience.
Whether you want to play for your friends or a growing fan base, we'll talk about the secrets to help you get to that level!
If you liked this Guitar God Secrets Podcast, SUBSCRIBE at the link below to get more FREE guitar lessons on blues guitar, rock guitar, lead guitar – lessons that show you how to get better on guitar in half the time. We'll cover guitar chords, guitar shop and hardware reviews, scales, and much more.
Podcast: Play in new window | Download
Subscribe: Apple Podcasts | RSS
Comments
comments