Podcast 23: Weird Guitar Facts and Your Mobile Rig!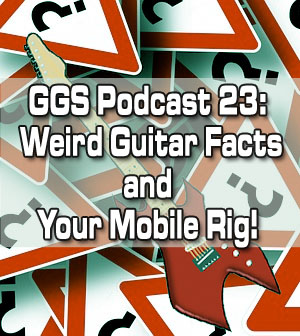 http://www.guitargodsecrets.com – In this latest PODCAST episode, we'll take a walk on the weird side of guitar playing and tackle some funky facts about your beloved instrument.
Also, we'll get into some tech talk about the gear you need to set up your very own mobile rig!
Trust me, it'll be an interesting and ear-opening conversation, so tune in!
If you liked this Guitar God Secrets Podcast, SUBSCRIBE at the link below to get more FREE guitar lessons on blues guitar, rock guitar, lead guitar – lessons that show you how to get better on guitar in half the time. We'll cover guitar chords, guitar shop and hardware reviews, scales, and much more.
Podcast: Play in new window | Download
Subscribe: Apple Podcasts | RSS
Comments
comments