Podcast 24: Learn The Secret of Octave Tapping!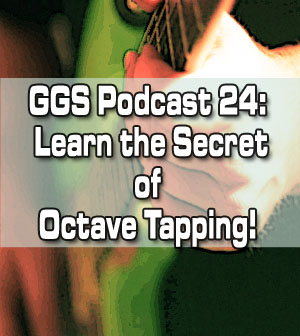 http://www.guitargodsecrets.com – In this latest PODCAST episode, I'll teach you how to train both your hands to "think" independently and pull off even more tricks than before. The key is learning what's known as octave tapping which will help you visualize the fretboard easily.
This way, you'll give your playing that edge that will make you stand out from other players!
If you liked this Guitar God Secrets Podcast, SUBSCRIBE at the link below to get more FREE guitar lessons on blues guitar, rock guitar, lead guitar – lessons that show you how to get better on guitar in half the time. We'll cover guitar chords, guitar shop and hardware reviews, scales, and much more.
Podcast: Play in new window | Download
Subscribe: Apple Podcasts | RSS
Comments
comments